For Expertise with Integrity…
When you need trustworthy and competent legal services, David R. Brewer, Attorney at Law, PLLC is the first place to turn. We get what client relationships are all about, we get results, and we get referred to your family, friends and business associates.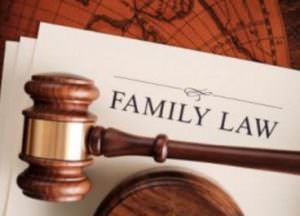 The addition of seasoned practitioners to the firm has enabled David R. Brewer, Attorney at Law, PLLC to provide quality representation in all areas of Family Law. In addition to Mr. Brewer's experience in this area, we enjoy the services of a 35+ year veteran Family Law practitioner, in addition to several other team members with Family Law experience.
In the area of Family Law, personal rapport and client contact is many times every bit as important as the legal knowledge and experience of your attorney. We pride ourselves at building strong client relationships. This is especially important when dealing with sensitive and life changing decisions regarding marriage, children, property and their effect upon future relationships.
Keep in mind that expertise in this practice area, as well as other practice areas of the firm (Business Law, Litigation, Real Estate Law, Trusts and Wills, Probate, Family Law), is available with our Outsourced General Counsel service.
Representative matters include:
Multi-state custody dispute
Pre-mediated Divorce in which entire division of property and child support, visitations, etc. were resolved before filing
Wife seeking protection from abusive and alcoholic husband
Divorce of business clients including creative division of business operations and ownership
Handling divorce and child custody issues for business and estate planning clients of the firm
Disolving parental rights of absentee father for young mother/daughter of a business owner client of the firm
Numerous divorces with child custody and visitation issues, property division issues, and child support/spousal maintenance issues