For Expertise with Integrity…
When you need trustworthy and competent legal services, David R. Brewer, Attorney at Law, PLLC is the first place to turn. We get what client relationships are all about, we get results, and we get referred to your family, friends and business associates.
OUTSOURCED GENERAL COUNSEL SERVICE
The principals of the company have unlimited telephone conversations during the month with a designated firm member who knows you and your families.
We also discount rates for all time keepers on any project for which the company (or the principals for you or your own family) retain us.
If you choose another firm to do the work for a particular project for the business or your families, we are still available for consultation, strategizing on your use of legal resources, a second opinion, etc.
Our general counsel service will give you and your business access to the full array of our practices areas.
All this for a low monthly fee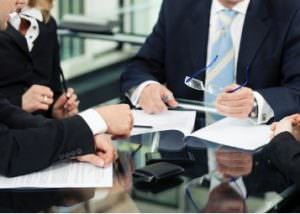 Most closely held businesses lack the resources to attract and hire a full time General Counsel, yet desperately need the consistent support of a trusted attorney who knows the business, and business owners, personally.  Our model is designed to provide that consistent support at a low monthly fee, so that trusted advice, and a second opinion, are available to the business owners at a set monthly cost.
Further, we specialize in handling, with delicacy and the upmost confidentiality, highly sensitive and potentially volatile issues. These issues usually affect both the business owners personally, as well as the business itself.  Hence the integration of services offered to both the business itself, as well as handling the personal needs of business owners within our areas of practice.
By addressing highly sensitive and potentially volatile issues when they first arise, and doing so in a sound manner that encompasses the legal analysis necessary to avoid costly and damaging missteps, business owners save themselves more than the tens or even hundreds of thousands of dollars that highly volatile litigation will potentially cost the business.  They also save precious time, emotional and mental energy, reduce stress, and enhance the work environment and culture of their business.
The firm is also well equipped to address routine day to day business matters. So even in the event there are no crises moments that arise in a given year, the business and its owners will benefit from having unlimited access to a sophisticated legal advisor throughout the term of the OCG arrangement (which can be cancelled at any time with no obligation).