For Expertise with Integrity…
When you need trustworthy and competent legal services, David R. Brewer, Attorney at Law, PLLC is the first place to turn. We get what client relationships are all about, we get results, and we get referred to your family, friends and business associates.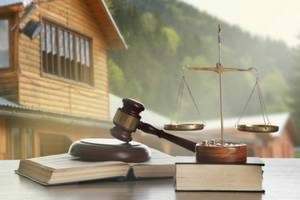 Mr. Brewer launched his legal career with the international law firm of Fulbright & Jaworski, LLP in its Houston office, practicing in the area of commercial real estate. Mr. Brewer moved to Porter & Hedges, LLP, and developed a niche practice in the areas of real estate development, financing, and leasing. The Brewer Law Firm is still growing its thriving real estate practice, and now represents national corporations, a national title company, local real estate developers, banks with real estate financing, and numerous private individuals with their real estate needs.
Many times this involves forming Partnerships, Limited Partnerships, Limited Liability Companies, S-Corporations and C-Corporations. Mr. Brewer and the firm have often advised clients who are buying or selling real estate or who are involved in a real estate dispute. Whether a newcomer to the real estate market or a seasoned developer or investor, your legal needs deserve the best efforts of a competent attorney.
Keep in mind that expertise in this practice area, as well as other practice areas of the firm (Business Law, Litigation, Real Estate Law, Trusts and Wills, Probate, Family Law), is available with our Outsourced General Counsel service.
Representative transactional matters in which Mr. Brewer and his team have helped his clients include:
Represent real estate developers and investors with property acquisition and development, financing and loan documents, contract negotiation and drafting and business entity formation
Represent national corporation in lease negotiation, drafting and real estate sales and acquisitions for properties throughout the United States
Represent national title company in closing and clearing title for both commercial and residential properties
Represented numerous business owners in acquiring and selling business property, including obtaining financing and preparing necessary documentation
Represented business entity in deed restriction dispute with commercial community association
Represented group of doctors in forming a partnership, purchasing raw land, constructing medical clinic, and leasing space therein to tenants
Represented an international lender in the financing of corporate restructuring partially secured by real property
Represented real estate developer in acquisition and leaseback of property
Represented real estate developer in development of master planned community and sale of subdivided lots to national homebuilders
Represented a national energy company in negotiating and drafting the finance documentation to implement business expansion
Represented corporate tenants in lease negotiation and drafting with landlords regarding commercial office space
Represented a foreign nation in negotiating and drafting loan documentation for an $8 million bank loan secured by Texas real property and a subsequent $2 million extension loan
Represented an out of state corporate client in the refinancing of thirteen Texas properties totaling $30 million
Represented a major independent energy company in the sale of an oil and gas subsidiary, including tracing real property records and clearing title for twelve refineries in three states
Represented a Houston medical provider in negotiating, drafting contracts for and closing a major suburban land acquisition
Represented an international engineering and construction company in the negotiation and drafting of construction contracts and financing documents for the relocation of the client's top executives
Represented a national oilfield supply company in all lease negotiation and drafting as well as real estate sales and acquisitions for properties throughout the nation
Represented an international energy company in negotiating and drafting the commercial sublease for a 26,000 square foot expansion in a premier Houston central business district office building
Representative litigation matters in which Mr. Brewer and his team have helped his clients include:
Foreclosed upon twelve properties for single out of state corporate owner and conducted $40 million foreclosure sale with numerous third party bidders
Assisted Commercial hard money lender in foreclosing upon commercial real estate, including litigation in federal bankruptcy court to life stay of debtor in order to make foreclosure possible, and ultimately defeating bankruptcy altogether (plan rejected by judge)
​Represented tenant (business entity) in constructive eviction litigation against landlord
Obtained buyback of land for client from a corporate developer who had sued in state district court
Obtained Release of Judgment for Corporate client whose long term ground lease had been dissolved by court action (Bill of Review matter)
Obtained foreclosure stays via TRO and Temporary Injunction for numerous clients
Represented major independent oil and gas company in litigation concerning large tract of real property