For Expertise with Integrity…
When you need trustworthy and competent legal services, David R. Brewer, Attorney at Law, PLLC is the first place to turn. We get what client relationships are all about, we get results, and we get referred to your family, friends and business associates.
TESTIMONIALS & REFERENCES
Below are some of the success stories of our clients. In addition to the brief videos there are recommendations and letters of reference from satisfied clients.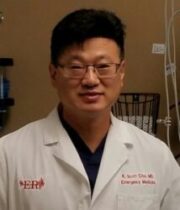 I want to recommend to you David R. Brewer as an ethical, hard-working and accomplished attorney. David has been representing me for years now on a variety of business and litigation matters. Recently and notably, he helped orchestrate the dismissal of years long litigation I had been dragged into with a former business partner. Literally got the case dismissed without having to go to trial, after the plaintiff had delayed and prolonged the matter for years. What is even more, I had expected that all my retainer was used up after all the time that had passed, but to my surprise David told me that he had money to refund to me from my unused retainer, and it ended up to be over three thousand dollars! Now that the dust has settled on the finalization of my litigation, I am so pleased with the outcome and the fact that David was able to refund a substantial amount of my litigation retainer.
-K. Scott Choi, M.D.